Directional Technologies, Inc. is a horizontal technology company with over 24 years experience
Founded in 1992 by Michael "Mike" and Katherine Sequino, Directional Technologies, Inc. has been advancing the environmental and utility industry for over 24 years.
Directional Technologies, Inc. specializes in effectively implementing remediation technologies with horizontal wells. Directional Technologies is an innovative and creative company that has successfully utilized Horizontal Directional Drilling technology at many projects that were originally thought to be unfeasible.
Horizontal Technology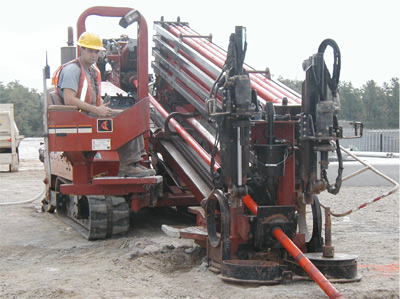 Horizontal Directional Drilling (HDD) is a steerable trenchless method of installing remediation wells and underground pipes. This established and proven method significantly minimizes site disruptions and costly site restoration.